Our team
The College's core team is made up of a thoughtful and skilled group of people working together to design, develop and deliver cutting-edge projects and programmes, with and for the youth sector.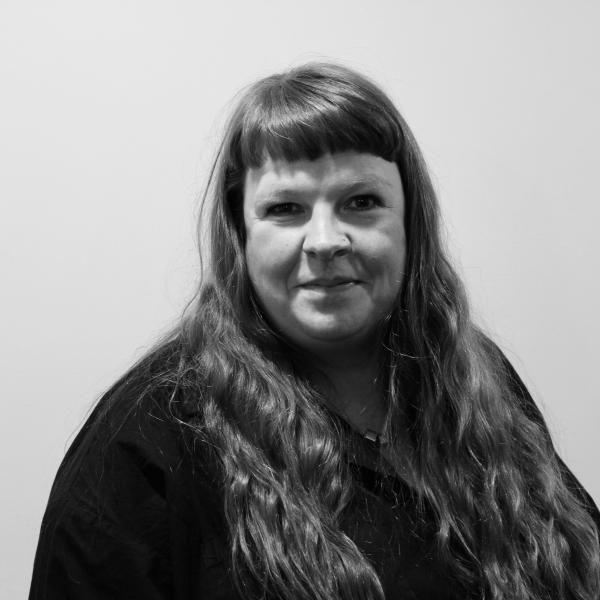 Bethia McNeil
Bethia is the College's Chief Executive.
Prior to joining the team to set up the Centre for Youth Impact, Bethia worked at the Dartington Social Research Unit, the Young Foundation, the National Youth Agency and NIACE (now the Learning and Work Institute), in a variety of policy and research roles. She has also worked in Further and Higher Education as a teacher and trainer.

Bethia leads the College's strategy and relationships with its many partners and collaborators. Bethia is particularly interested in the relationship between quality and impact in youth work and provision for young people, and in the theory and practice of measurement, especially within collaboratives. Bethia is a 2012 Clore Social Fellow and a Senior Visiting Fellow at Nottingham Trent University.

Outside of work, Bethia likes being close to water, wandering round historical buildings and re-reading the novels of Michael Connolly. She loves music and reading about new ideas. She is a Trustee at Datakind UK and a Non-Exec Director of Isledon.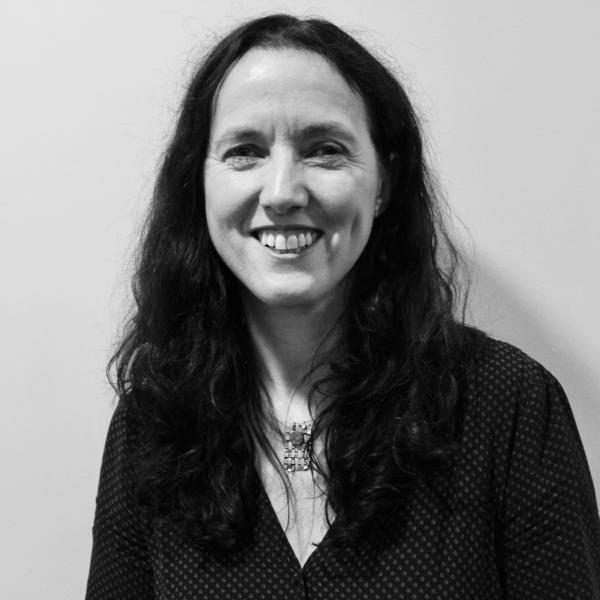 Helen Taylor
Helen is the College's Deputy CEO, and joined us in July 2022.
Helen brings a wealth of sector experience from her role as Director of Policy, Partnerships and Impact at OnSide and her previous position as Chief Executive at Mahdlo, the OnSide Youth Zone in Oldham which she led from inception through its first 3 years of growth. Helen is currently a trustee on the Wigan Youth Zone Board. Prior to this she was Operations Director at a Groundwork Trust leading the Community, Youth and Education teams. She is a qualified youth worker and has been a practitioner in youth work and community development in Manchester and Salford.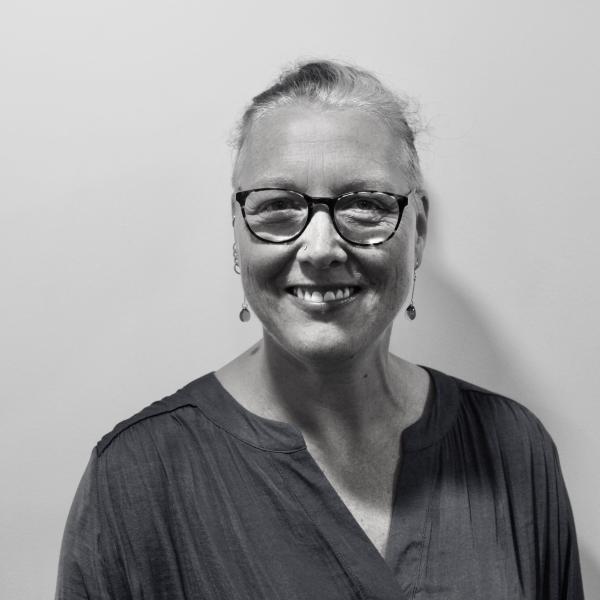 Professor Kaz Stuart
Kaz is the College's Director of Learning, and joined the College in January 2022.
Kaz brings a depth of research experience from previous roles as the Director of the Centre for Research in Health and Society at the University of Cumbria and Head of Research at Brathay Trust. Kaz is well-grounded in work with young people, having been a practitioner and manager in primary, secondary and special education, as well as social care, youth work, and outdoor education. These experiences fuel her passion for high quality services enabling young people to flourish.
Kaz specialises in impact measurement methodologies that are equitable and meaningful to young people and the organisations that serve them.

Kaz will be leading on the development of the College's organisational strategy, overseeing the growth of our quality and training work, and further extending our communities of practice.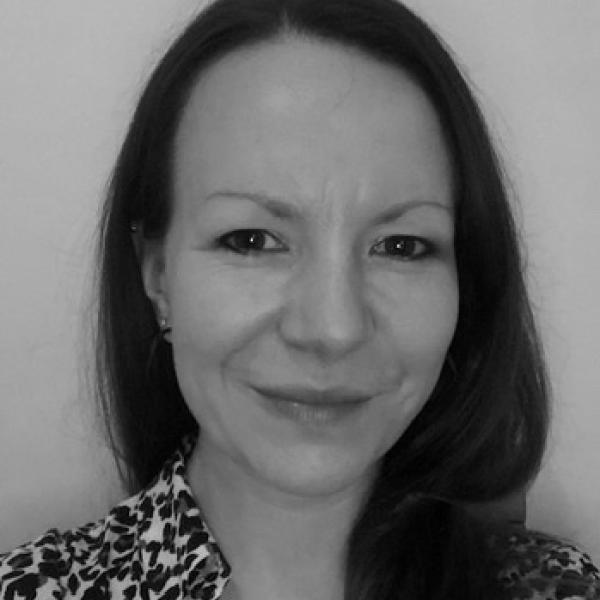 Sarah McCoy
Sarah is the College's Director of Research and Evaluation and joined in March 2023.
Sarah leads on the College's portfolio of research and evaluation projects and provides support to the organisation as a member of the Senior Leadership Team.
Sarah has almost twenty years of experience as a Social Researcher and Evaluation and Impact Specialist. She has worked across the third sector, holding senior and strategic roles in a variety of youth-focused organisations (YouthNet, Depaul UK and BookTrust) and as a consultant and trainer (Charities Evaluation Services and SROI Network). Sarah is a skilled leader, passionate about working with the sector and young people to create positive change through robust learning practices that work in the 'real world'.
Outside of the College, Sarah is a keen runner, tap dancer, and jewellery maker. She's also studying for a diploma in Positive Psychology!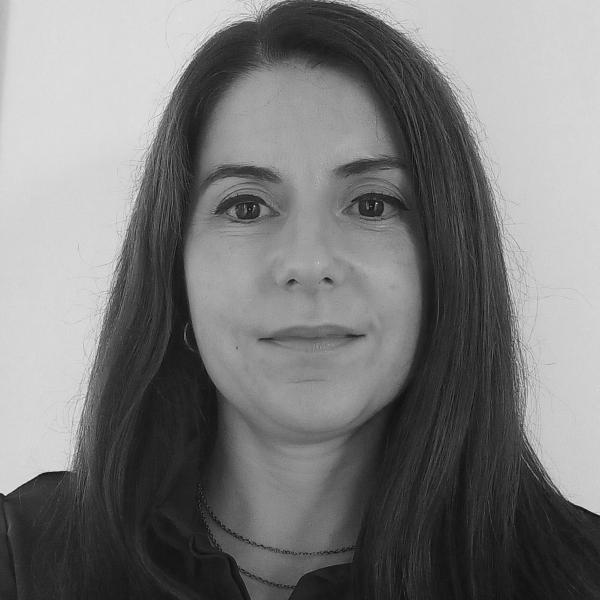 Liz Phillips
Liz is the College's Head of Research and Evaluation and joined in October 2023.
Liz helps shape the College's approach to research and evaluation, oversees a wide portfolio of projects, and supports the implementation of the College's research and evaluation strategy. She also contributes to the design and development of research tools and methods, delivers training, and facilitates positive relationships with our partners and funders.
Liz has worked for a range of educational and social research organisations, including the National Foundation for Educational Research, Strategic Research and Insight, and Opinion Research Services. From this, she has accumulated a wealth of research, evaluation, and business development experience. She has successfully managed complex evaluations, evaluability assessments, and mixed method and qualitative research projects for many clients, spanning the fields of education, social justice, and health.
Outside of the College, Liz enjoys horse riding, roller skating, and reading (not all at once).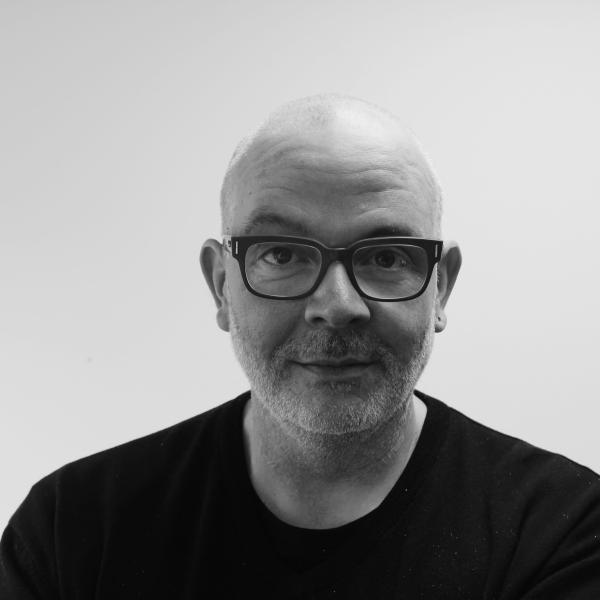 Simon Frost
Simon is the College's Head of Education and joined the team in August 2022.
Prior to this role, Simon worked for YMCA George Williams College for 20 years developing, managing, and delivering professional training, and working with students and organisations across the youth and community sector. Simon's background in the philosophy of education and youth work has been a strong influence in his writing and research, and continues to drive his commitment to values-centric practice. In his role as Head of Education, Simon will be developing training programmes, resources and support packages, designed to support quality practice, with a particular focus on socio-emotional development in young people.

Outside of work, Simon is a keen tennis player whose aspirations far outweigh his natural ability. He is also a gigging keyboard player working with several local bands and recording artists.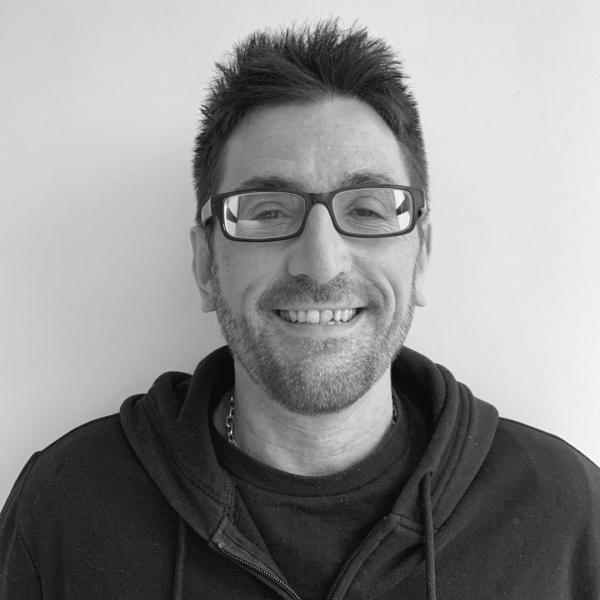 Tim Leaman
Tim is the College's Head of Partnerships, and joined us in October 2022.
Tim brings with him a range of knowledge and experience from across the education and voluntary sectors. ​​​​​​Passionate about positive change through youth work and non-formal/informal learning, Tim has over 20-years experience in senior management and leadership; including frontline detached work as well as Alternative, Post-16 and Primary education, crediting much of his success to the benefits that come from collaborative networks.
Previously a specialist in youth accreditation and with a view towards supporting those disadvantaged and facing social exclusion, Tim will oversee and grow our Regional Impact Network through partnership working, helping the sector to demonstrate and embed impact improvement through an accessible package of resources and training with sustainability at its core.
It doesn't take long to find out that Tim loves bouldering/climbing, music and a strong black coffee!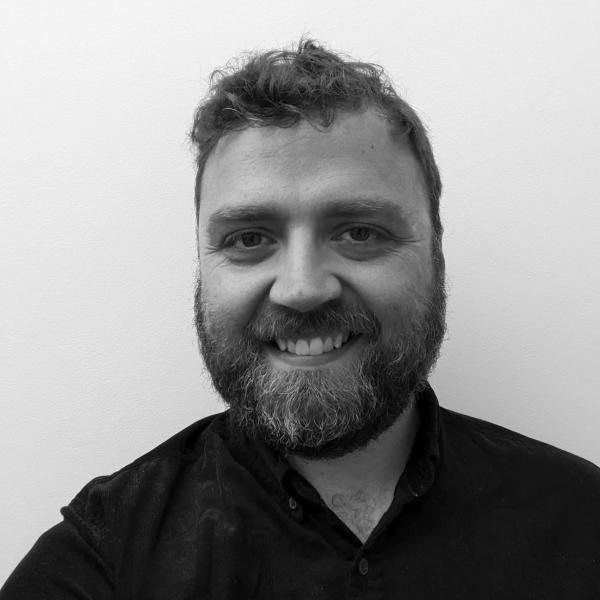 Simon Coleman
Simon is the College's Head of Finance and joined in October 2023.
Simon provides a robust and focused finance function for the organisation as we grow. He is responsible for monitoring and reporting on the financial position of the organisation, providing strategic financial advice to the Senior Leadership Team and managing the day-to-day finance operations.
Simon brings knowledge and experience from other non-profit institutions, most recently as Assistant Director for Finance and Operations at New York University in London. With a wealth of experience in finance and operational leadership, Simon is enthusiastic about making an impact at YMCA George Williams College.
Outside of work, Simon is a through and through nerd, often found eating pizza and playing board games with his friends.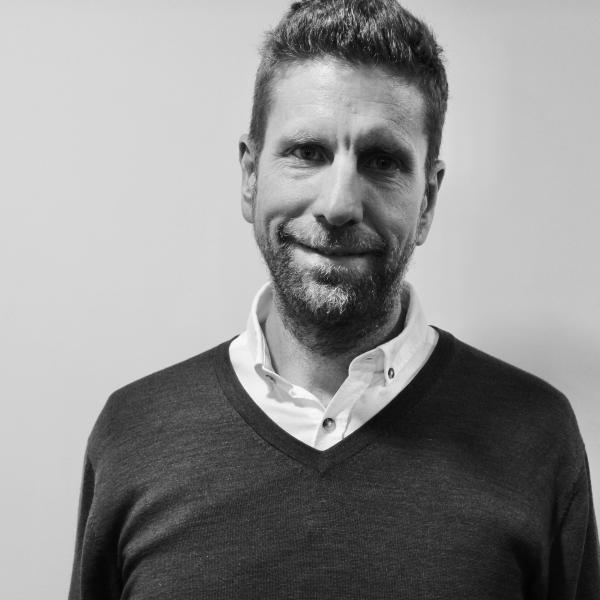 Josef Fischer
Josef is the College's Digital Products Lead and has worked at the College since June 2019.
Previously, Josef worked in the further education sector and was responsible for support provision for learners with disabilities, mental health difficulties, and learning differences as well as students with welfare and safeguarding concerns. Understanding the critical role that high quality data plays in planning, delivery and evaluation led Josef to roles in data analysis, web application development, and data modelling in the UK and Europe.

Josef's role at the College is to assist the team to efficiently collect, analyse and model its data in order to draw meaningful insights that can inform research and practice development. Josef is also working on web applications that will share insights with the College's partners in a collaborative manner.

Josef is a keen walker and will happily climb mountains if placed before him. Passionate about the role of science in the environment, computation and politics, Josef will read and watch anything that provides new information and insights in this landscape.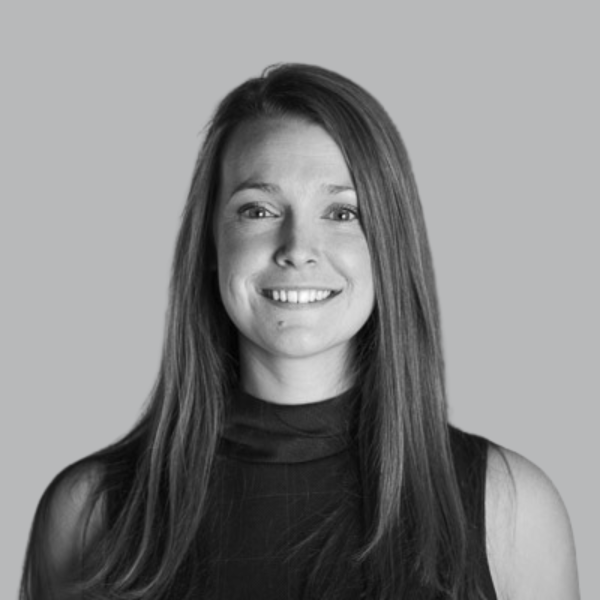 Lydia Whitaker
Lydia is the College's Research Project Manager and joined us in April 2023.
Lydia will use her expertise to manage the College's research and evaluation projects, with a particular focus on projects involving socio-emotional youth measures and youth voice. Lydia will also act as a key liaison for the cohort of organisations and funders involved in the College's projects.
Lydia has 15 years' experience in social research with an emphasis on social emotional competencies and health outcomes in children, adolescents and adults. She has worked across academic, charity, and private sector organisations as a Research Coordinator and Lead in mixed methods cross-sectional and longitudinal research. Lydia is interested in making participatory methods and antipatriarchal methods the top of the agenda to ensure youth voice is leading the conversation.
Outside of the College, Lydia designs sustainable gardens, is part of a local climate change group, and grows vegetables at her allotment.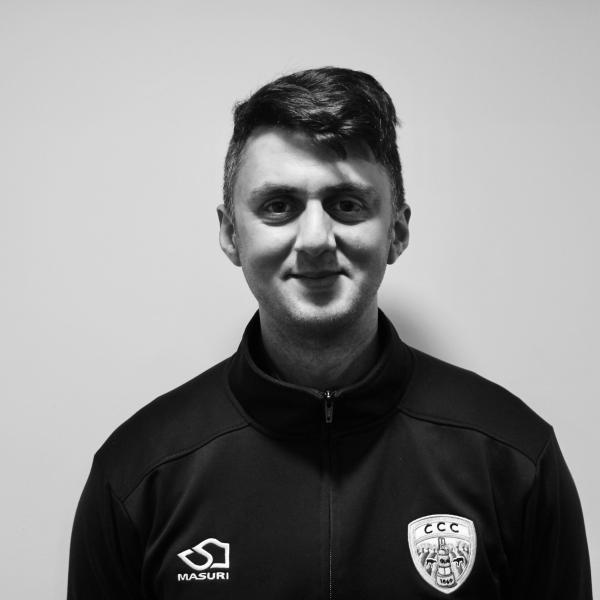 Adam Peel
Adam is the College's Quantitative Research Manager and joined in March 2023.
Adam leads on the College's research projects that centre quantitative research design and analysis, and will also be acting as a bridge between the technical team who develop our digital products, and the users of those products.
Adam has previously worked at the National Youth Agency where for a number of years he worked across all parts of their research portfolio, leading on a number of projects with a focus on better understanding the size and characteristics of youth work organisations. Adam is especially interested in the relationship between ethics, theory and method in data analysis. Adam is also an advocate for data empathy, making data and reporting as accessible as possible to everyone, without compromising its use value.
Outside of work, Adam's main passion is cricket, but will often be found listening to new music and podcasts whilst cooking up a feast in the kitchen. When time allows, Adam will be found exploring the great outdoors and wild-camping.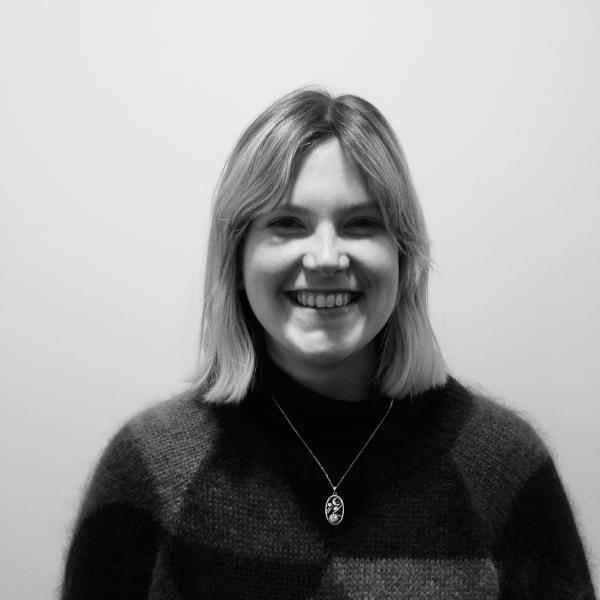 Catherine Mitchell
Catherine is the College's Organisational Learning and Support Lead, and joined the team in August 2019.
Prior to this role, Catherine has worked in youth social action at Student Hubs, most recently leading on the organisation's people and culture, programmes, and impact work.

Catherine oversees delivery of our 12-month improvement programme for youth organisations, ensuring all organisations are well supported through their journey and working closely with the College to bring together learning on best practice. Catherine is particularly interested in how we learn and share across networks, and how the sector can support both individuals and teams to thrive and create impact through meaningful activities.

Outside of work, Catherine enjoys running and boxing, borrowing other people's dogs, and helping to organise live, intimate gigs in the local community.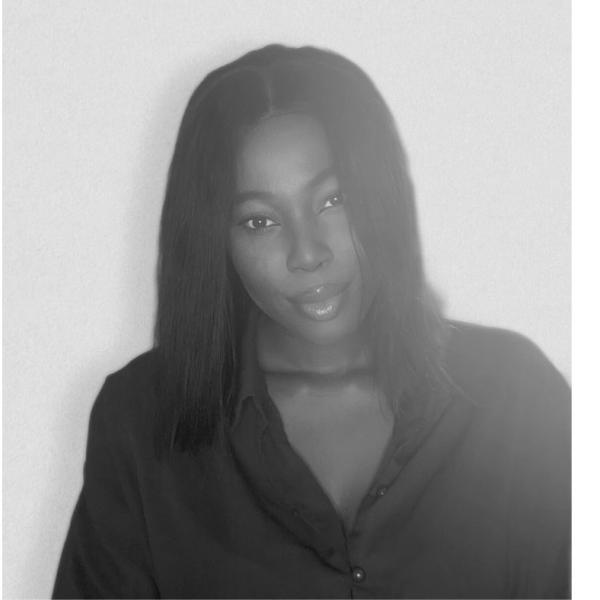 Annie Olaloku-Teriba
Annie is the College's Project Manager for the Data Ecosystem Partnership project and joined us in September 2022.
Annie is a highly experienced project manager with over five years experience in developing and delivering innovative educational and outreach programmes for young people in multiple sectors. Aside from her project management work, Annie is a researcher, peer-reviewed writer and public speaker. She is currently undertaking a fully funded PhD in Psychosocial Studies, investigating the impact of migration and economic policy on political consciousness around race.
As Project Manager, Annie supports the delivery of the Data Ecosystem Partnership between the College, UK Youth, the National Youth Agency and the Network of Regional Youth Work Units to build the capacity of the sector to gather and collate impact and evaluation data which improves the quality of provision to young people across the country.
Outside of work, Annie can be found with her head buried in dispatches from the 20th Century movements for liberation or playing the bubble game with her very active toddler. She loves exploring concepts of freedom and hosting lively dinner parties.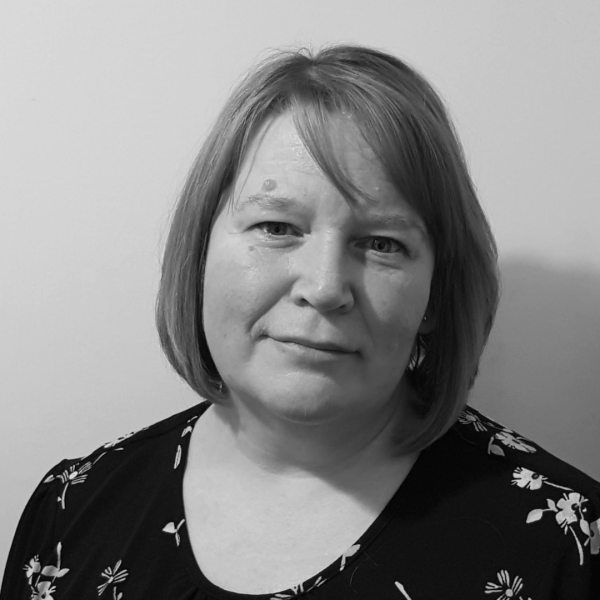 Kat Harris
Kat is the College's Training and Accreditation Lead and joined in January 2023.
Working in the field of youth work for over 25 years in different sectors, including the Fire Service, and gaining her Masters degree in Youth and Community Development, has enhanced the work Kat has done in the development and delivering of training; whilst maintaining quality through working with different awarding bodies to underpin accredited outcomes.
Her role at the College will encompass all her different experiences and knowledge to develop different training programmes, to meet different sector needs, whilst keeping the learner experience at the forefront of her work.
Outside of work Kat enjoys spending time with her dogs, being creative through different crafting techniques, and when she can, problem solving with a map and compass in the great outdoors.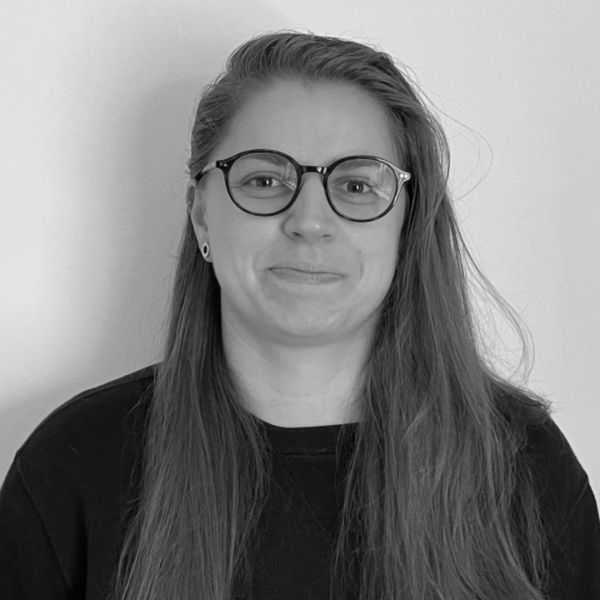 Eli Adie
Eli is the College's Youth Engagement Lead and joined in April 2023.
Eli is responsible for designing, leading, and supporting consistent and structured engagement with young people across the College, including leading on the work to shape our new Centre for Youth Voice.
Eli has over 10 years' experience working directly with young people in a range of not-for-profit settings. Eli specialises in creating safe spaces for young people to socialise, have fun and access support, whilst getting their voices heard. Most recently, Eli worked for YMCA DownsLink Group in West Sussex, developing emotional health services and open-access drop-in spaces for young people aged 11-25.
Outside of the College, Eli aims to be outdoors and active as much as possible. If she's not watching, playing or coaching football, you'll probably find her skateboarding by the seaside or walking on the South Downs.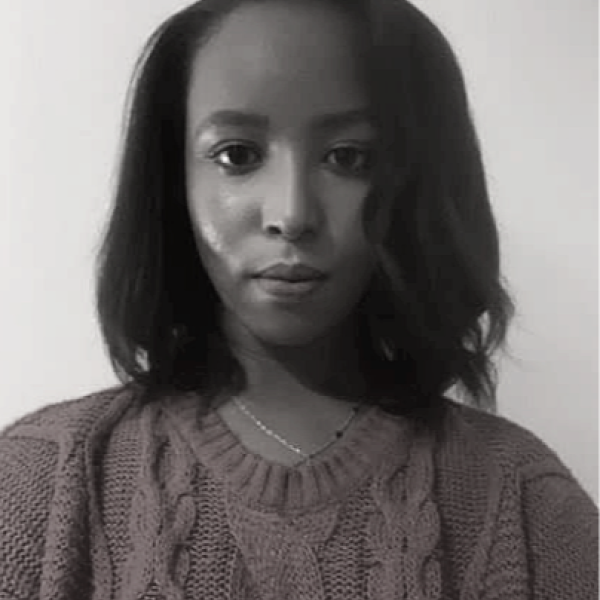 Hannah Warsame
Hannah is the College's Communications Lead and joined the College in February 2021.
Hannah is responsible for our day to day comms activity and leads on strategic comms planning for external projects.
With a background in PR, media relations and digital comms spanning over six years across the charity, arts and tech sectors, Hannah specialises in audience and engagement, helping nascent and mid-sized organisations create and deliver impactful campaigns, and strengthen their online and public profiles. She has also led and executed comms and media strategies for high profile events and figures, including influencers, government officials and Royal households. Outside of work, Hannah is a keen photographer, and will eventually finish writing that book she always said she'd write.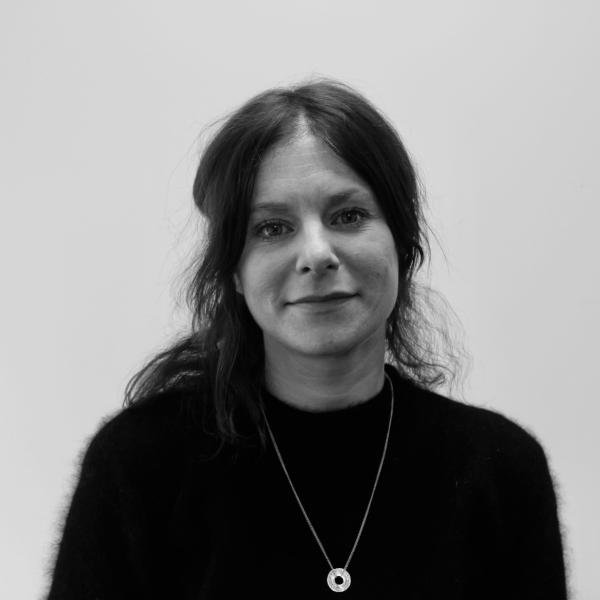 Hannah Quail
Hannah is the College's Qualitative Research Lead and joined the team in February 2023.
Hannah leads on the College's research projects involving qualitative research design and analysis, ensuring that the voices of children and young people are captured and reflected throughout.
Hannah is passionate about authentically and meaningfully involving young people in her work. She has a background in policy research and has worked in the charity youth sector for over 6 years where she specialised in young people at risk. Hannah is an experienced project manager and has an MSc in Social Policy research.
Outside of work Hannah enjoys walking, music, visual art, and spending time with friends and family.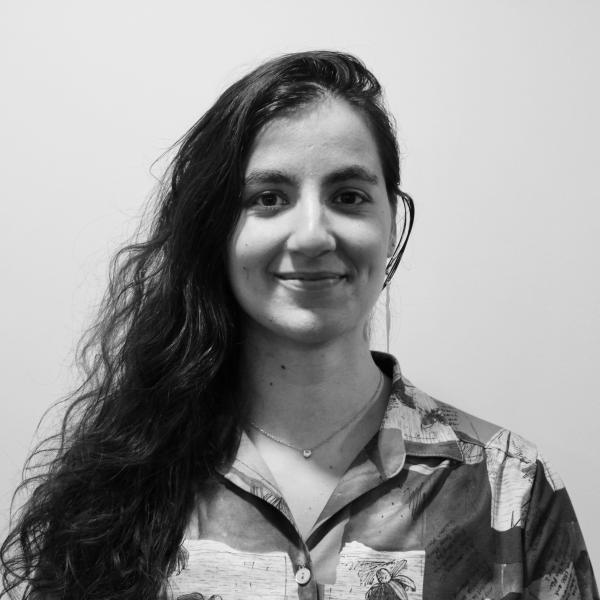 Soizic Hagege
Soizic is an entrepreneur expert and project manager with extensive experience and a passion for making a difference through transformative learning experiences, diversity and inclusion endeavours, and impactful entrepreneurship.

She has led an array of programmes, roles, and events from the capital of the United States to the jungle of Panama, and has taught enterprise development to American MBA students in South Korea, to Brazilian students in the USA, and to many more throughout Central and South America. She has also done research in Ecuador, Tunisia and the EMEA region, and helped cross-sector and corporate partnerships grow in the UK.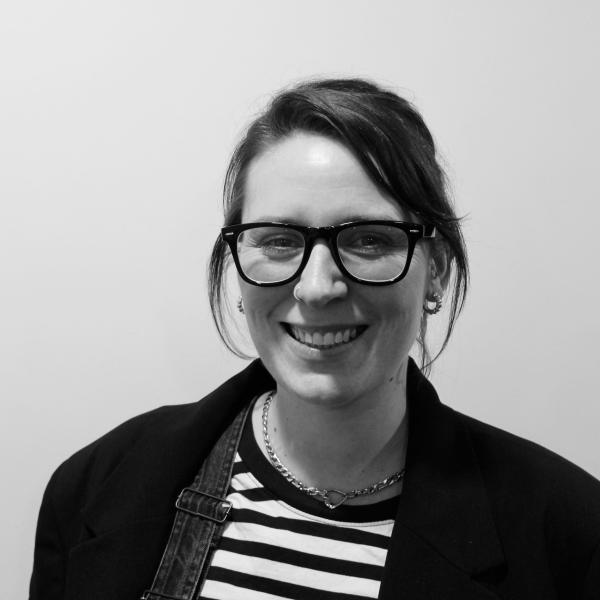 Sarah Brooks
Sarah is the College's Head of Operations and joined in April 2023.
Sarah is responsible for leading on the development of people, projects and processes, and plays a key role in driving the College's culture, supporting wellbeing, and championing equity, diversity and inclusion.
With a background in Operations Management having worked within the non-profit sector for over 10 years, she brings experience in people management, IT, data protection, project management, and process improvement.
Outside of work, you'll find Sarah intentionally spoiling her two cats Ralph and Rupert, navigating a never-ending refurbishment of an old wonky Victorian house, and hiking hills around the North-West of England.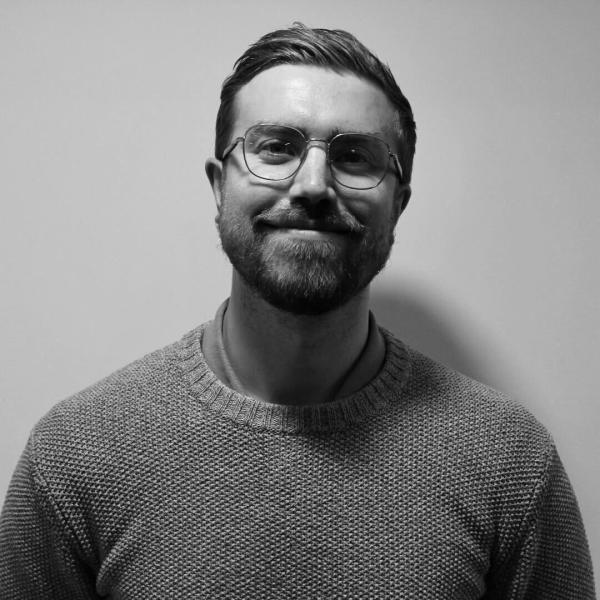 Ryan Greenstreet
Ryan is the College's Operations Coordinator and joined us in September 2022.
Ryan is responsible for providing administrative and operational support across the College.
Ryan's interest in history led to him completing a master's in the subject. Since then, he has worked in an operational and administrative capacity for a number of museums and non-profits across the UK and Canada.
Outside of work, Ryan enjoys visiting historical buildings and places (preferably ones he can bring his dog to) and attending sporting events and concerts.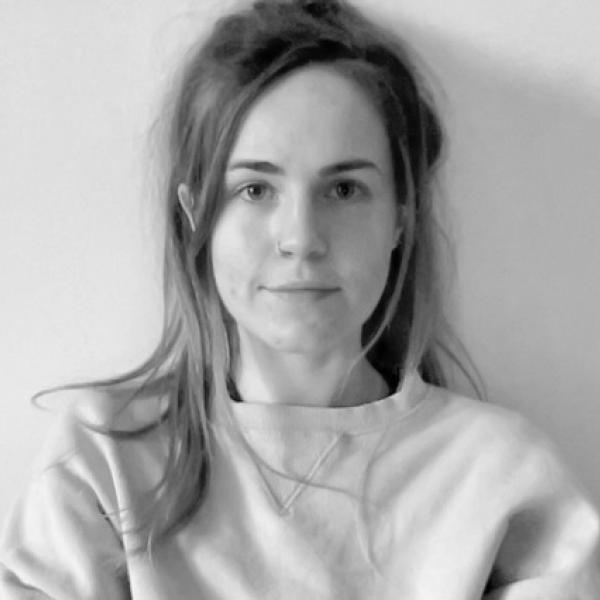 Kayley Doran
Kayley is the College's Project and Training Administrator and joined us in April 2023.
Kayley provides support to the College's new and existing projects, as well as supporting those delivering training at the College, bringing previous expertise in and understanding of online institutional learning methods to the role.
Previously, Kayley supported online students in their studies to understand the processes around their courses, and was particularly interested in the ways in which their learning experiences could be enhanced and best supported. Kayley is passionate about young people's wellbeing and improving practices to better support people and communities, a passion discovered through her MA in Interdisciplinary Psychology.
In her spare time, Kayley can be found reading with her cat on her lap, learning Spanish, or playing badminton with friends.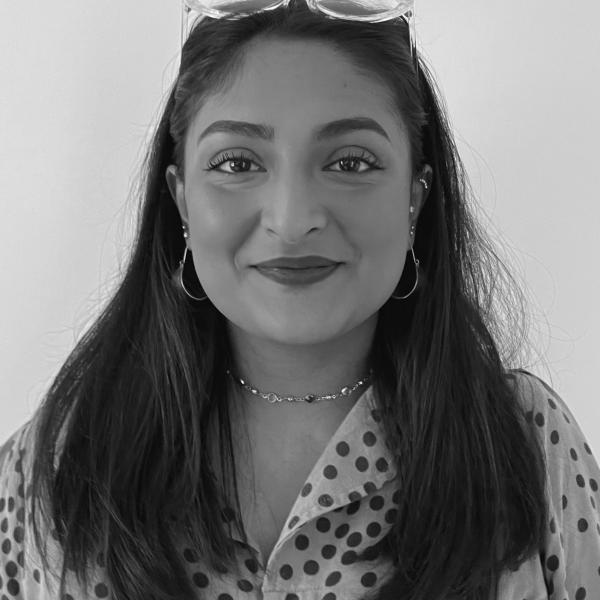 Rammiza Akhtar
Rammiza is the College's Research and Projects Officer and joined in May 2023.
Rammiza will work across a range of the College's key projects and programmes, with a particular focus on evaluating common practices and approaches in youth work and provision for young people.
Rammiza's background is in biomedical science. Realising this wasn't her passion she completed a TEFL qualification and taught English in China. Rammiza has many years of experience working with young people and is particularly interested in centring youth voice and experience in the work she undertakes. This led her to pursue a Masters in Education Policy and Society.
After completing her Masters, Rammiza has continued her work with young people, working with refugees and asylum seekers, taught financial education in schools across London, and is experienced in conducting research and evaluation work within the charity sector.
Outside of work, Rammiza enjoys trying out new restaurants, crocheting, and picking up new hobbies to explore.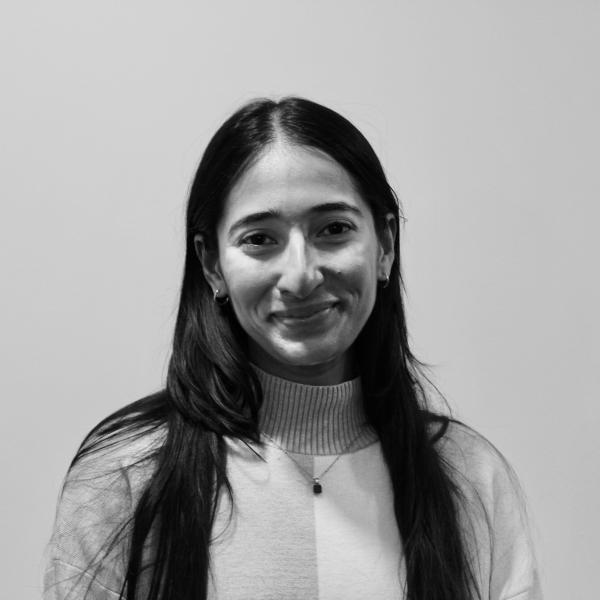 Zunaira Mahmood
Zunaira Mahmood is the College's Research and Projects Officer, and joined us in September 2021
Zunaira joined the College in September 2021, with a background in social sciences research and a particular interest in social mobility through education.
Zunaira supports our Organisational Research Lead and assists on College-wide research projects. Prior to joining us, Zunaira was involved with grassroots charity 'IntoUniversity' as part of their mentor programme and worked alongside her university as a widening participation ambassador.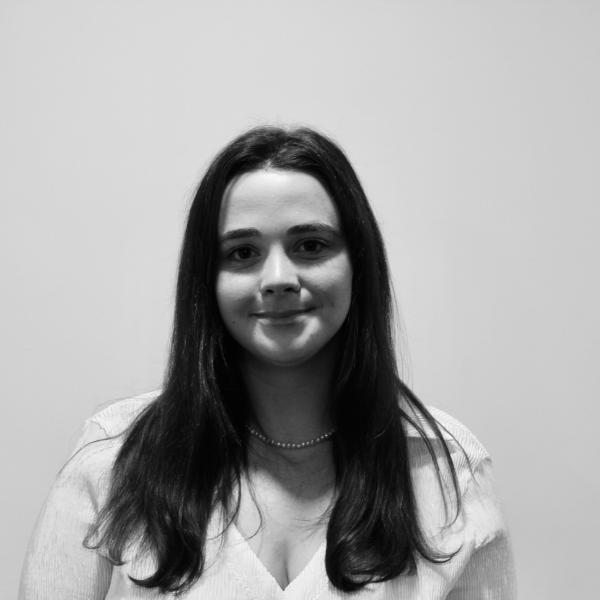 Erin Metcalfe
Erin is the College's Communications and Partnerships assistant, and joined us in October 2022.
Erin assists our Communications and Partnerships teams, supporting our day to day comms and marketing function at the College, as well as providing support to grow and nurture our partnerships across our networks and the sector.
Erin joined the College following the completion of her master's degree in International Development at the University of Birmingham where she took a particular interest in inclusive development and post-conflict reconstruction. Prior to joining Erin also volunteered for her university's 'Action Against Homelessness' society where she helped fundraise and campaign against homelessness in Birmingham.
Outside of work, Erin is a big movie fanatic and also enjoys swimming, experimenting in the kitchen, and watching football.
Our Associate Network
The team is supported by a committed network of associates who strengthen our work with their specialist knowledge and expertise. We are currently looking to work with freelancers who have skills, knowledge and experience in one or more of the following areas:
Evidence, impact, evaluation and improvement in social programmes
Collective impact and shared measurement approaches
Scoping and developing shared data solutions
Building communities of practice
Youth-focused public policy and system dynamics
Familiarity with both qualitative and quantitative research methods
Training and facilitation
For more information on becoming an associate with the College, please contact us at hello@ymcageorgewilliams.uk.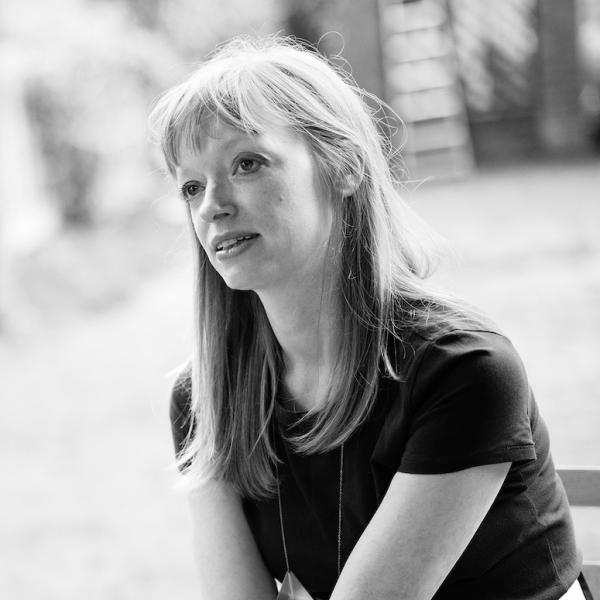 Louisa Thomson
Louisa is a freelance consultant specialising in social research and evaluation. She is working with the College as a Research Fellow.
Louisa was previously Head of Consultancy at Renaisi. She oversaw the Consultancy team's portfolio of projects working with a diverse range of clients including Paul Hamlyn Foundation, Esmee Fairbairn, the National Lottery Community Fund, Impact on Urban Health, Barnardo's and Defra.

Louisa's expertise is in qualitative methods, working with diverse groups of participants from service users to senior managers in organisations. She has supported organisations of all shapes and sizes to develop their evaluation capacity and embed learning in their day-to-day operations.

Earlier in her career, Louisa worked for the Office of Public Management, the Local Government Association and The Young Foundation. She has a PhD in social policy that examined contested youth work policy agendas and was part funded by the National Youth Agency.

Outside of work, Louisa can mostly be found on her bicycle, by the coast or up a mountain.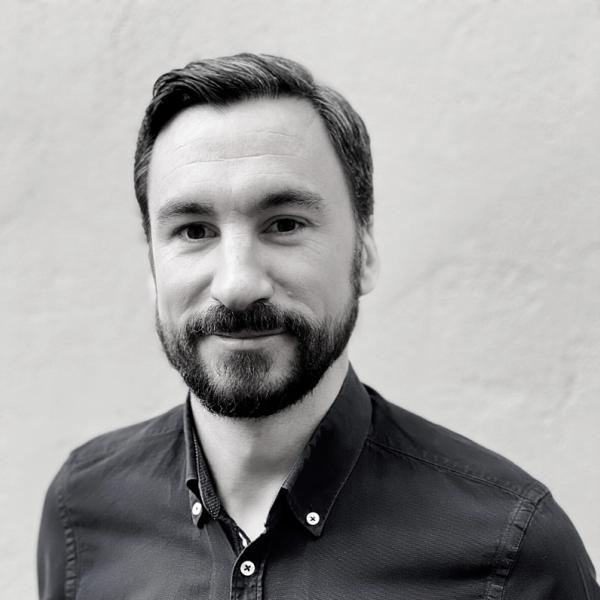 Tom Burke
Tom is a freelance consultant working with organisations to amplify their impact, voice, and effectiveness. He is working with the College as a Research Fellow.
As a teenager, Tom was actively involved in child rights and youth work organisations and he has a long history of engagement in the youth sector domestically and globally. He is an experienced freelance consultant working with organisations leading research and evaluation projects; wider capacity development and training; and providing interim leadership. He focuses his work on child rights, youth participation; equity, diversity and inclusion; and safeguarding. He has previously Interim Executive Director at the Centre for Youth Impact and an associate of YMCA George Williams College. He has worked for the Children's Rights Alliance for England and was previously Deputy CEO at Y Care International, the international development agency of the YMCA in the UK & Ireland. He holds a PgDip Educational and Social Research Methods from the Institute of Education.Outside of work, Tom spends most of his time with friends eating and drinking with a pretence of theatre, film, clubbing and the occasional country walk.