Mental Health
Good mental health is more than the absence or management of mental health problems and illnesses; it is the foundation for wellbeing and both for individuals and for their communities. Data is available about a wide range of mental health problems and illnesses, who it affects and the take- up and effectiveness of healthcare services. Local plans are available about improving health and wellbeing.
There is a wealth of data available about young people's mental health. This is mainly:
data collected about young people's experiences and behaviours - which is collected at national level, usually through surveys by the NHS or charities

data about how services are being accessed, used, and measured - which is collected at local level, usually by the NHS.
Things to consider:
The statistics available in the Mental Health Services Data Set offer a very detailed view of service provision, but not of real prevalence of mental health issues in a community. Services that are accessible and perceived by young people as high quality and effective may see more referrals than services which are perceived poorly. Some services may use different criteria and/or permit diagnosis at different ages.
Note that rates of accessing mental health treatment differs between demographics, with women more likely to receive treatment than males, and white British people more likely to receive treatment than ethnic minorities. Levels of access to treatment may not reflect prevalence of need. Information and statistics about this issue are available through the Mental Health Foundation.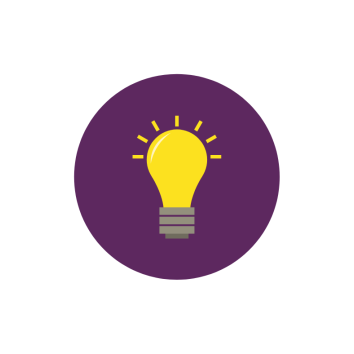 Example
Steve is increasingly worried about the mental health of young people at the youth service he manages, especially those recently arrived in the UK.
Looking on Mental Health Watch, Steve finds that local hospital admissions for self-harm among 10-24 year olds are much higher than the national average. Steve also finds national data showing that people from the ethnic groups his service works with are more likely to use mental health services.
By combining these local and national data sources, Steve feels better equipped to make the case for more specialist mental health support for young people in his area.
Data sources
Young People's Wellbeing Measures
What this is:
A dataset covering all the current domains and measures of national well-being for young people
The dataset contains young people's rating of their life satisfaction, happiness, worthwhileness, and anxiety from high to low, financial issues, educational attainment, and access to natural environments.
As well as providing the latest data for each measure, where available a time series of data are also presented along with useful links to data sources and other websites which may be of interest
Who it includes:
Young People; most measures are for ages 16-24. Some relevant to educational attainment are 'by age 19'
Where it covers:
UK Level
When updated:
Data is drawn from annual survey.
How to use it:
The data is available as a spreadsheet with each question separated and answers grouped for 16 to 19 year olds and for 20 to 24 year olds. The spreadsheet also highlights assessments of how measures have changed over time.
See more
Mental Health Watch
What this is:
A service provided by the Royal College of Psychiatrists (RCPSYCH) offering an easy to use, comparable summary of indicators drawn mostly from the Mental health dataset.
Who it includes:
The whole population of England (age ranges vary according to indicator- some are specific to young people)
Where it covers:
Most data is available for England and Clinical Commissioning Groups (CCGs).
When updated:
Most data is updated annually.
How to use it:
The tools available are extremely simple; simply select CCG view and then select your CCG. Most tools allow you to add multiple CCGs to the graph, allowing you to compare. You will be able to find indicators either by searching or following 'related indicator' recommendations.
Bear in mind:
Data is collected from multiple sources, and while it is updated regularly, may not be the very latest versions of the data.
See more