Health
There are many dimensions to physical health. People are thought to have 'good physical health' when they have no illnesses or injuries and their body functions well. Data is available about a wide range of illnesses and injuries, behaviours that affect people's health, and the take- up and effectiveness of healthcare services. Local plans are available about improving health and wellbeing.
You can find data about the health of young people, statistics about their health, and the healthcare services available to them and their families. The NHS collects and publishes information about the performance of services, hospital admissions, referrals, etc. While some sources are too detailed to be easily accessible and usable, there are tools, frameworks and services that can help you find the information you need quickly, and provide an overview of local geographical areas.
Key places to start
The NHS's Public Health Outcomes Framework includes an enormous range of indicators with many directly relevant to young people, and others useful for contextualising their experience. These can be viewed at country, region and local authority level.
For an overview of young people's health and information data sources, the Association for Young people's Health publishes regular reports, and signposts towards more high-quality resources.
Things to consider
Data on health services sometimes follow Clinical Commissioning Group (CCG) geographic boundaries. CCGs are public bodies that commission most of the hospital and community NHS services in the local areas for which they are responsible. Be aware that the boundaries of CCGs and Local Authorities do not always match.
You should be careful when interpreting the raw data available on healthcare. Data about use of healthcare services and rates of diagnosis will be influenced by the accessibility of those services, rather than reflecting the true prevalence of health issues in the relevant population. An area that has invested in reaching groups that are often excluded or underserved with relevant health information may see higher rates of diagnosis and service use within that population. For instance, an area with more accessible Autism support services may show a higher rate of diagnosis.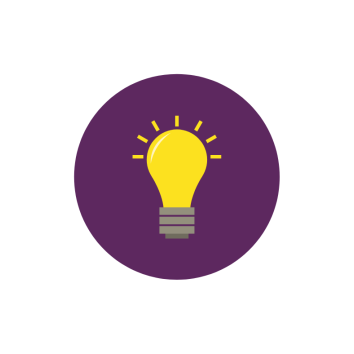 Example
Anita is seeking funding to support the adventure playground she runs. Young people and families tell her it's a lifeline for them, but it's hard to measure the impact. She checks the Office for National Statistics Health and Wellbeing Tool and sees that her local area scores poorly on 'access to green spaces'. She looks at the Public Health Outcomes dashboard, selects the 'area profile' view and sees that in her area levels of physically active young people are below average for England. She then switches to 'trends' view and sees that the level has been falling over the last three years. This suggests that the adventure playground is a key service for local families who may be unable to access other play spaces. She decides to interview a few parents of young people who visit regularly to explore this theory, and includes the information in future funding bids.
Other sources of information
The NHS Outcomes Framework is another large collection of indicators, though fewer of them are directly relevant to young people. It is broken down to the CCG level. If you are part of or partnered with a local authority or health provider, you will be eligible for access to the Health Inequalities Improvement Dashboard which provides another, overlapping, set of relevant indicators.
There are several regular, national surveys that provide useful insight, including The National Diet and Nutrition Survey - which can be segmented by age - and Children's Health Behaviours Survey.
More detailed, highly specific data is available through NHS Digital's data service. The level of granularity can make it difficult to use, but it is worth exploring the database for relevant datasets, summaries or tools. Some of its datasets, like the GP practice registration database, can be explored through an intuitive tool, and even those datasets which are only available as hard-to-navigate spreadsheets tend to be published alongside headline statistics that may be useful to you.